Our Story
You have probably seen Ed Travers at one time or another! From Nassau county to Suffolk County,  from Fire Island to the Florida Keys, The Nautical Mile to the Hamptons, in the Jones Beach parking lot before a Jimmy Buffett show, at restaurants and bars, at the Bradstock Festival to weddings and other private parties, Ed has been entertaining people for over 40 years! Ed has always been known for his wide variety of musical taste, performing hits from the 60's through today. However, Ed and his band have most recently become known as one of Long Islands premiere Jimmy Buffett tribute bands!  He and his band have brought a taste of Margaritaville to the Patchogue and Bellport Bandshells as well as the streets of Sayville during their annual "Evening in Margaritaville". Ed and his band are often involved in benefits for individuals as well as the USO, a few years ago organizing the first annual USO Care Package Drive For The Troops at the Patchogue Theatre. 

Ed has been privileged to play with many terrific musicians over the years and has formed a number of wonderful friendships as well, especially with the members of his band. This "very talented bunch of guys" includes  Mike Nugent on Bass guitar, Chris Piazza on Drums, Mike Spiranza (an old friend of Ed's) filling in on bass guitar and helping out with sound and Jimmy Fleming special occassion's on anything with strings.

More to come and we'll keep you posted!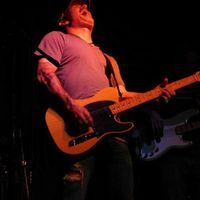 Allumni Irv Berner's Emmy Award winning film "Songbirds" is now streaming on most of your favorite platforms. Search Songbirds Documentary.